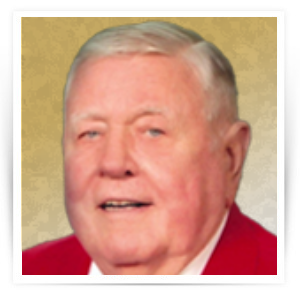 Robert "Bob" M. Dickinson, Col. (Ret.), U.S. Army
Retired Col. Robert "Bob" M. Dickinson, U.S. Army, is the fifth inductee to the Museum's "Wall of Warriors." He and his first wife, Gayle, moved to Charlotte County in 1991.
He served 31 years in the military, with 4 years active duty followed by 27 years in the Army National Guard, retiring as a colonel. Bob was an Army aviator, flying both fixed-wing and rotary-wing aircraft. He is a graduate of many military schools, including the Army War College.
Bob spent 22 years with Exxon, rising to the rank of senior executive, involved in office and information systems. After retirement, he served as a financial advisor with Ameriprise for 20 years, helping clients reach their financial goals.
Bob is a graduate of Harvard College (A.B. Magna Cum Laude) and Harvard Business School (MBA with High Distinction). He is a past president of the Arts and Humanities Council of Charlotte County and currently serves on several of that organization's committees. He is vice president, secretary and newsletter editor of the Reserve Officers Association Chapter 6. He is on the board of the Military Officers Association Charlotte Harbor Chapter and is personal affairs chairperson. He is president of the Sun Coast Council of the Navy League, which covers Charlotte, Lee and Collier counties. Bob and his wife, Sharyn, live in eastern Port Charlotte, Fla.